Innovative International College
We invite qualified candidates to join us in our commitment towards continuing the tradition.
Innovative International College is established in 1999 and with over 1,500 students. With an surprising track record built up over the last 5 years. Innovative International College has earned a reputation as a private education in Malaysia and offers a wide breadth of education, from pre-school to postgraduate course.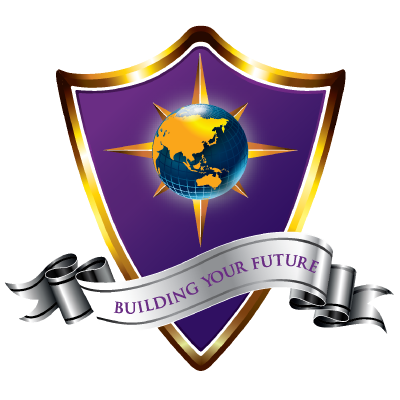 Working at IIC's, you can expect to enjoy:
Support for personal and career growth
Flexible work arrangement
Conducive working environment
Competitive remuneration package
Lecturer – Law Enforcement Administration
Innovative International College – Kelana Square
RESPONSIBILITIES
Plan course curriculum, develop course modules/materials, and deliver lectures in relevant areas.
Monitor and report student progress in terms of academic performance and attendance
Setting in examination papers and maintain quality standards
Participate in/arrange apporved student visits, trips, etc. as and when required
Any other academic-related/ administrative duties and task.
REQUIREMENTS
Possess a minimum Bachelor qualification in the field of  Law Enforcement

Fresh graduate or 1 years of

industry academic experience

Fluent in Malaysian and English language

Able to develop syllabus and teaching material

Strong communication and presentation skills

Positive attitude towards work and people as well as being a positive role-model for student/character development
Marketing – Local Marketing
Innovative International College – Kelana Square
RESPONSIBILITIES
Attend to sales enquiries and follow up on prospects in a timely manner

Achieving personal and group target

Organize and plan school engagement activities for nurturing purpose

Attend school events, exhibitions, roadshows to achieve leads collection target

Register and assist students with pre-admission process

Identify new market to achieve the companys business objectives

Manage and update prospects records accurately in IMS system
REQUIREMENTS
Candidate must possess at least a Certificate/SPM in any discipline

At least 1 year experience in the area of business development/ sales and marketing. Fresh graduate are encourage to apply.


Preferably in education industry

A self-starter, highly motivated and possess vision, exceptional ability and enthusiasm

Good command of Bahasa Malaysia (verbal and written)

A strong team player, who is

self-motivated, high integrity, able to work independently and willingness to work with minimal supervision

Good analytical thinking and sense of urgency
Personal Driver to CEO
Innovative International College – Kelana Square
RESPONSIBILITIES
Fetching and welcoming CEO at the beginning of their trip.
Loading and unloading CEO' possessions, as required.
Traveling via the most efficient routes, unless otherwise directed.
Complying with road regulations at all times.
Take photo on every events occours during CEO trips.
Engaging in conversation or playing music, if suitable.
Ensuring that clients' identities and conversations remain confidential.
Apprising clients of local services that may be of use to them.
Ensuring that the automobile remains clean and well maintained.
REQUIREMENTS
Valid personal and commercial driver's licenses.
Prior experience as a Personal Driver is an advantage.
Thorough understanding of road regulations.
Clear criminal record.
Neatly presented and professional.
Excellent interpersonal and organizational skills.
Punctual and reliable.
Ability to work during evenings and on weekends, as required.
If you are excited about joining us in driving our aspirations; we invite you to explore and apply for suitable opportunities available.