DIPLOMA IN HOTEL MANAGEMENT
WORK BASED LEARNING
(SMARTAGE GROUP)

(MQA/FA 1843) N/811/4/0113

In today's fast paced world, the hotel industry is a major blooming industry. The Diploma in Hotel Management program at Innovative International College will prepare students with the skills they need for a successful career in this industry. Students will enjoy an unrivalled real life learning environment with Innovative's exclusive collaboration with Pearl International Hotel. Students will be given the opportunity to combine management skills with practical knowledge such as front office and restaurant operations, housekeeping and food & beverage services in order to fast track their careers in the hotel industry.
3 Years Industry - Based Learning and Placement
ENTRY REQUIREMENTS
Sijil Pelajaran Malaysia (SPM)
Pass in SPM or equivalent with 3 credits including a credit in Bahasa Melayu and pass in History.
*All information is subject to change. The above entry requirements serve as a guideline. Readers are responsible to verify the information by contacting the college Admissions Department.
The programme meets the needs of the industry by incorporating disciplines like management, marketing, accounting, human resources and soft skills into the curriculum.
YEAR 1
Theory learning at industry
The skills learned at School of Hotel Management are applicable not just in hotel management, but to an entire industry of hospitality and tourism-related businesses.
A career in the hospitality industry includes opportunities in many different areas such as:
Hotel Industry
Airline Industry
Retail Sector
Food and Beverage
Hotel Front Office
Resorts
Event Management Executive
Restaurant Managers
Public Relations
Sales & Marketing
Cruise Lines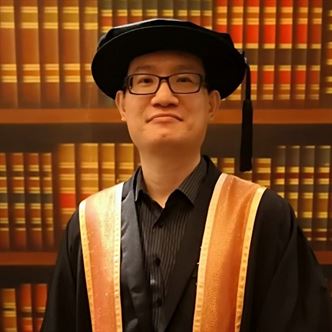 Dato' Sri Dr. Peter Sia
Director

SmartAge Group School of Hospitality
Dato' Sri Dr. Peter Sia is a Corporate Advisor for several private and public limited companies.
In his early 20s, he migrated to Australia, ventured into the import, export, wholesaling and retailing business; embarking on an entrepreneurial journey where he developed skills in Sales and Marketing, PR, Finance, People Management and Business Growth.
Dato' Sri Dr. Peter is actively involved in volunteer work and has a huge interest in corporate social responsibility. His expertise includes Corporate Partnerships, Public Relations, Communication, Marketing & Human Resource besides having a broad engagement with people in many industries.
Approximate Total Fees
(Local Students):
RM 21,600
Approximate Total Fees
(International Students):
RM 30,000
We have scholarship for limited students.
* Fees will be reviewed annually. For the avoidance of doubt, IIC's reserves the right to revise the fee payable for any given semester.