BACHELOR IN HOSPITALITY MANAGEMENT WITH HONS
MQA: PA 9274  KPT: N/811/6/0362

The Bachelor of Hospitality Management degree enables the students to gain knowledge and basic skills that are essential to equip and prepare them for the hospitality industry. The programme will expose them to the operational and mid-level management of the industry such as food and beverage management, front office, housekeeping, sales and marketing as well as personnel recruitment and training. The programme is conducted through a series of lectures, simulations and demonstration on the theories and concepts involved in hospitality management. We also emphasise on practical training which will provide them the hands-on training and exposure that will enrich them with the skills and experience needed in the hospitality industry.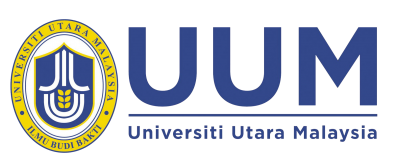 ENTRY REQUIREMENTS
1. Senior High School/Senior Secondary School/Other Certificates from the government schools with the period of at least 11 to 12 years of study from Primary to Higher Secondary (the cetificate is valid for 5 years from the year of Higher Secondary Examination) OR
any other certificate that is recognized by the Senate of the university
2. Pass the Test of English as a Foreign Language (TOEFL) at least 500/ International English Language Testing System (IELTS) at least 5.5; OR
3. Obtain a certificate from any Countries with English Language Education System (i.e. Anguilla, Antigua & Barbuda, Australia, Bahamas, Barbados, Bermuda, Botswana, British Indian Ocean Territory, British Virgin Islands, Cameroon, Canada, Cayman Island, Dominica, Falkland Islands, Federated States of Micronesia, Fiji, Gambia, Ghana, Gibraltar, Grenada, Guam, Guernsey, Guyana, India, Ireland, Isle of Man, Jamaica, Jersey, Kenya, Kiribati, Lesotho, Liberia, Madagascar, Malta, Marshall Islands, Mauritius, Montserrat, Namibia, Nauru, New Zealand, Nigeria, Pakistan, Palau, Papua New Guinea, Philippines, Rwanda, Saint Helena, Saint Kitts & Nevis, Saint Lucia, Saint Vincent and the Grenadines, Samoa, Seychelles, Sierra Leone, Singapore, Solomon Islands, South Georgia and the South Sandwich Islands, Sri Lanka, Sudan, Swaziland, Tanzania, Trinidad & Tobago, Turks and Caicos Islands, U.S Virgin Islands, Uganda, United Kingdom, USA, Zambia, and Zimbabwe); OR
any other English Language certificate that is recognized by the Senate of the university.
4. Applicant must have a credit pass in Mathematics or equivalent and English Languages to apply the undergraduate programme.
5. Applicant must not be less than 18 but not more than 25 years old before the deadline of application submission.
*All information is subject to change. The above entry requirements serve as a guideline. Readers are responsible to verify the information by contacting the college Admissions Department. Entry requirements for Bachelor program are controlled by University Utara Malaysia.
The programme meets the needs of the industry by incorporating disciplines like management, marketing, accounting, human resources and soft skills into the curriculum.
YEAR 1
English Proficiency
Introduction to Information Technology
Principle of Management, Fundamentals of Food
Introduction of Hospitality Industry
Bahasa Malaysia A/B
English for Communication
Food Hygiene and Sanitation
Restaurant Operation
Housekeeping Management
Food and Beverage Service
Islamic Studies / Moral Studies
Basic Cookery
Business Communication in Hospitality Industry
Malaysian Studies
YEAR 2
Public Relation
Food and Beverage Cost Control
Front Office Management
Advance Restaurant Operation
Principle of Marketing
Hospitality Marketing
Menu Planning and Merchandising
Principle of Accounting
Principles of Economic
Human Resource Management
Hospitality Accounting
Legal Aspects in Hospitality Industry.
The skills learned at School of Hotel Management are applicable not just in hotel management, but to an entire industry of hospitality and tourism-related businesses.
A career in the hospitality industry includes opportunities in many different areas such as:
Hotel Industry
Airline Industry
Retail Sector
Food and Beverage
Hotel Front Office
Resorts
Event Management Executive
Restaurant Managers
Public Relations
Sales & Marketing
Cruise Lines
Approximate Total Fees
(Local Students):
RM 48,000
Approximate Total Fees
(International Students):
RM 65,000
We have scholarship for limited students.
* Fees will be reviewed annually. For the avoidance of doubt, IIC's reserves the right to revise the fee payable for any given semester.