DIPLOMA IN RETAIL MANAGEMENT
MQA: PA 14683  KPT: N/341/4/0082

Diploma in Retail Management (DRM) programme designed to provide candidate with comprehensive understanding of the theoretical and applied aspects of retail management, with emphasis on the key perspectives that shape the retail marketplace, including environmental influences, retail relationships, and retail operation.
ENTRY REQUIREMENTS
Sijil Pelajaran Malaysia (SPM)
Pass in SPM or equivalent with 3 credits including a pass in Bahasa Melayu and History.
*All information is subject to change. The above entry requirements serve as a guideline. Readers are responsible to verify the information by contacting the college Admissions Department.
The programme meets the needs of the industry by incorporating disciplines like management, marketing, accounting, human resources and soft skills into the curriculum.
YEAR 1
English Proficiency
English for Communication
Introduction to Business
Introduction to Information Technology
Computer Applications
Business Mathematics
Principles of Management
Microeconomics
Legal Framework
Principles of Marketing
Financial Accounting 1
Bahasa Kebangsaan A/B
Malaysian Studies
Moral Studies/Islamic Studies
YEAR 2
Organizational Behavior
Business Statistics
Macroeconomics
Human Resource Management
Principles of Operation Management
Business Law
Financial Accounting 2
E-Commerce
Management Information System
Fundamental of Financial Management
Management Accounting
Business Marketing
Business Communication
YEAR 3
Consumer Behavior
International Business
Business Strategy
Entrepreneurship
Project Paper
The skills learned at School of Management are applicable not just in business administration, but to an entire industry of business management related businesses.
A career in the management industry includes opportunities in many different areas such as:
District Sales Manager
Food or Product department Manager
Sales Manager
Store or warehouse Manager
Merchandise Manager
Assistant Store Manager
Customer Service Manager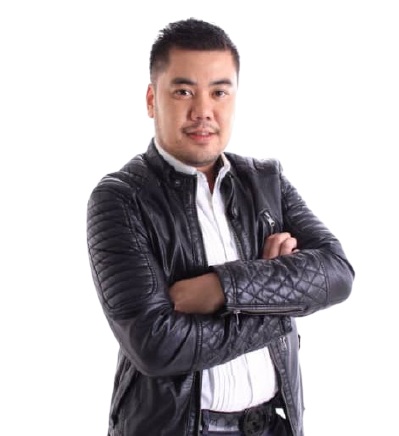 AINNUR
Head of Faculty
Aviation and Retail Management
A father, son, brother Ainnur Yaqin, born in Negeri Sembilan on July 29th, began his career with Air Asia as a Degree holder in Science and Technology field. Being with Air Asia for almost twelve years, Ainnur had vast experience working in a fast-paced environment that required him to go the extra mile in handling multiple tasks effectively and efficiently. As a station head in Fukuoka Airport Terminal 2 for Air Asia Japan, he was responsible for setting up the operation handling in Japan and trained the staff to comply with the Standard Operating Procedure (SOP). Ainnur have great planning, organizing and problem-solving skills based on the proven track records with the renowned Low-Cost Carrier not just in Malaysia but in the world – Air Asia. With all the matching criteria that has been sought after to be in this position, Innovative International College would like to welcome Ainnur Yaqin to lead the Faculty of Aviation Management and Retail Management.
Approximate Total Fees
(Local Students):
RM 23,000
Approximate Total Fees
(International Students):
USD 7,500
We have scholarship for limited students.
* Fees will be reviewed annually. For the avoidance of doubt, IIC's reserves the right to revise the fee payable for any given semester.